Hatch Green Chile Mac & Cheese
As you may have known from our earlier newsletters or instagram feed, we spent the past month with family in Santa Fe, New Mexico. The sun shines there a whole lot more than Seattle, but the weather can get cold. Here, it's just dark and rainy all winter long. In either case, nothing beats the cold months like a warm, spicy, creamy bowl of green chile mac and cheese. This recipe features Hatch green chiles which are only grown in the Hatch Valley region of New Mexico - they are tangy, spicy, a little bit earthy and the perfect addition to any mac and cheese recipe. Read more below about this ultra-comforting dish below.
I am always looking for quick, easy, cheap, and delicious recipes to make at home. As much as we love checking out new restaurants, it's not always the best choice for our bodies or wallets. This creamy green chile mac and cheese warms you from the inside out and satisfies all your winter hibernation cravings.
The Process
Start by preparing your vegetables. You'll need to finely dice the onion and prepare the green chiles. The green chiles I used came frozen from the supermarket but were already chopped. Regardless, the green chiles will need to be thawed and finely diced as well. If you can't find Hatch green chiles at your local grocery store, you can order them online or substitute another green pepper of your choice. Poblano or shishito peppers will provide a nice sweetness and smokiness, whereas jalapeños will be much spicier.
Meanwhile, bring a pot of water to a boil to cook the pasta. I used penne pasta in this recipe, but any medium sized pasta will work. Shapes with holes or rough edges like shells, farfalle, rotini, or macaroni will work best because the creamy sauce will coat the edges and voids. Be sure to follow the package instructions for whatever type of pasta you use. Drain and rinse the cooked pasta and set aside until the sauce is complete.
While the pasta is cooking, melt butter in a large saucepan over medium heat and begin to sauté the onions and green chilies. You'll want to cook the veggies at least five to ten minutes until they start to caramelize. The caramelization process brings out a perfect sweetness in the onions that balances the tangy peppers perfectly. Once the veggies are caramelized, add one tablespoon of flour and brown it in the butter and vegetable mixture for a minute or two. Slowly whisk in two and a half cups of milk making sure to constantly whisk the flour mixture and avoid clumping. You can also use a non-dairy milk of your choice, be sure that the milk is unsweetened.
Once the milk is well incorporated, you can add the various cheeses. First, lower the heat to low and then slowly add cream cheese in 1 inch cubes. Continue to use a whisk to help incorporate the cream cheese. It works best if your cream cheese is already room temperature. Next, fold in the shredded sharp cheddar and provolone cheeses. I like the combination of mild cheese like cream cheese and provolone, contrasted with the onions, chilies, and sharp cheddar. Once all the cheese is melted, season the sauce with salt and pepper to taste. Mix the cooked pasta with the cheese sauce, top with more black pepper and enjoy!


Recipe Details // Ingredients & Steps
Ingredients
1 pound of pasta of your choice - shells, penne, rotini, bowties/farfalle or macaroni work well as this thick, creamy cheese sauce covers every edge and void of these shapes

2 tablespoons butter

2 and a half cups of milk (or unsweetened non-dairy milk)

1 tablespoon flour

1 medium onion, diced

1 cup of Hatch green chiles diced (thawed if frozen)

8 ounces cream cheese (room temperature)

4 ounces shredded sharp cheddar cheese

4 ounces shredded provolone cheese

Salt and pepper to taste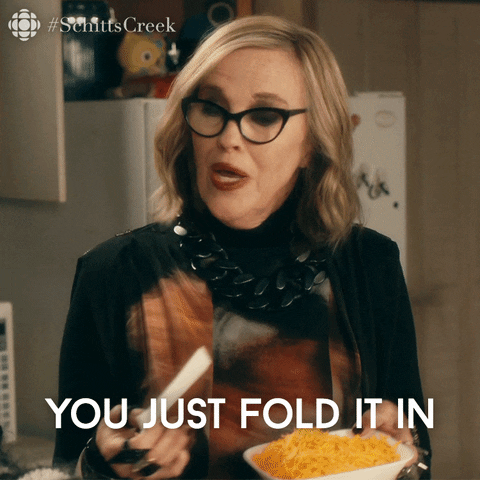 Steps
Prepare all vegetables: finely dice the onion and Hatch green chiles - thaw the chilies if frozen

Meanwhile, boil water and cook pasta according to package instructions. Drain when cooking is complete.

Heat butter in a sauce pan and sauté the onions and Hatch green chiles until soft and caramelized (approximately 10 minutes)

Add flour and brown for approximately 2 minutes. Turn the heat to low and slowly whisk in the milk into the browned flour, onion and chili mixture, avoiding clumping.

Cut the cream cheese into 1 inch cubes and slowly melt into milk mixture. Continue to whisk to incorporate the cheese into the sauce.

Once all the cream cheese has been melted, slowly fold in the shredded cheddar and provolone until sauce is well combined.

Season the cheese sauce with salt and pepper to taste, toss with cooked pasta and ENJOY!
Let's Chat!
What comfort food recipes are you enjoying this winter? Have you ever tried Hatch Green Chilies or other New Mexican specialty ingredients? Let us know in the comments below!